Tips to Stay Physically and Mentally Fit This Winter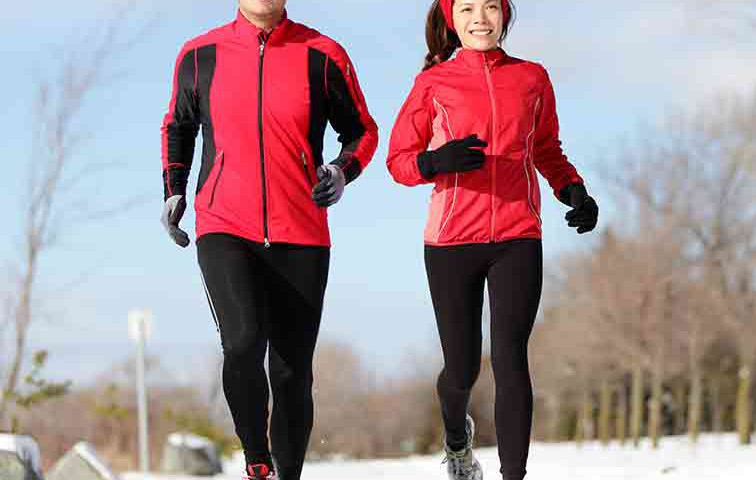 Between the cold temperatures and busy holiday schedules in the winter, it's tough to make time or go back out to the gym at the end of a cold day. Dr. Mia Finkelston, who treats patients using LiveHealth Online, gave us a few tips on how to stay both physically and mentally fit this winter.
Tips for Staying Active
While it may be harder to get outside and exercise, winter is a good time to stay physically active, especially since there's more parties, holiday meals and January is the start of a new year, which means resolutions.
Keep these tips in mind when you're thinking about how to stay fit in the winter:
If you love running, it may be hard to give that up in the winter. Be sure to ease your body into the cold, especially if you have any history of respiratory issues, asthma or heart disease.

If you do exercise outside, make sure you have proper coverage. Keep your toes, fingers and nose covered, as those areas are prone to frostbite.

If you don't want to go outside, try floor exercises. There are many ways to keep up with cardio without going into the cold.

Take advantage of playing outside with the kids. When they're skiing, sled riding or ice skating, play with them. It's a way to burn calories without hitting the gym. 
Ways to Stay Mentally Fit
Since it may be tougher to get outside or to the gym in the winter, it's a good time to keep your brain active. By keeping your brain active, by learning a new skill or hobby. it's a good way to prevent dementia.
Try these tips to keep your brain active:
Read new books. Ask your friends on social media what they've been reading or start a book club.

Take up a new hobby. You can try learning a new language, playing a musical instrument, quilting or even stamp collecting; whatever interests you most.

Keep up with a healthy diet by trying new recipes. Try baking for the holidays or healthy meals for the family.
Comments and opinions from Dr. Mia Finkelston are hers alone. This is content from an interview and is not considered medical treatment. 
Speak to a doctor online about these issues and more