Get Back on Track Once the Kids Go Back to School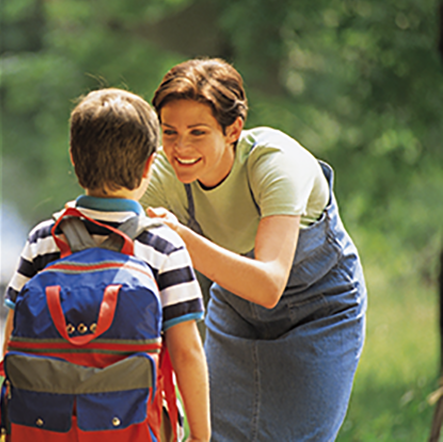 The kids are headed back to school, so it means there's more time to get back on track. Dr. Mia Finkelston, who treats patients using LiveHealth Online, gives advice on how moms can start taking care of themselves again. She says, "We are already hard on ourselves ladies, so the most important thing is to ease up on your expectations."
If someone says that "you should try this/do this" to you, take a pause and ask yourself, WHY? If it makes you feel good, is fun and does not cause any stress in your day then by all means, give it a try and make time for it.
Dr. Finkelston suggests that we all understand how to have healthy lifestyles. This includes adequate sleep, a healthy diet rich in vegetables and fruits, and daily activity.
"Note that I use the word activity rather than exercise, Dr. Finkelston says. "If activity is or becomes part of our lives, then, studies show, we will stay healthy and we won't think of it as exercise (which, let's face it, sounds like something we "have" to do)."
Have reasonable goals and expectations.  Looks at your parents' health, what can you learn from them? Identify habits that may not be the healthiest and change them in yourself. For instance, stop smoking if you do, especially if your parents did and now (as older adults)  they have lung troubles or heart disease from it.
Try a new hobby, you have heard this, before but it works. It can give you energy and get you excited about something. Maybe you won't like it after all, but at least try it. Here are a few ideas: learn a musical instrument, join a dance class, read books, help at a soup kitchen, visit an elderly neighbor who lives alone. If you find something that is different that your normal routine, it will help you stay busy and active.
Be sure to download the LiveHealth Online app and register yourself and family. Then you will have access to a doctor 24/7 whenever you need medical advice.
Comments and opinions from Dr. Mia Finkelston are hers alone. This is content from an interview and is not considered medical treatment. 
Speak to a doctor online about these issues and more