5 Changes You Can Make to Kick off a Healthy New Year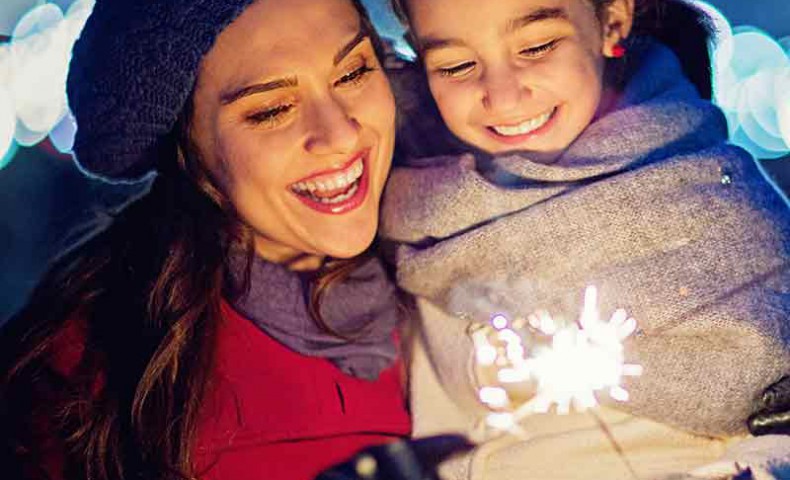 Have you ever had a resolution you have kept all year long? Many people start the new year with new diets, new gym memberships and other resolutions, but sometimes it's tough keeping up with them. We spoke to Dr. Mia Finkelston, who treats patients using LiveHealth Online, about what she recommends for the new year.
Instead of strict resolutions, find something that you can easily incorporate into your routine, or something you already do that you can do more of. Try these 5 changes you can make to kick off a healthy (and happy) new year: 
Try to eat healthier foods. Many people try new diets, but even simple changes can be helpful. Dr. Finkelston recommends eating a handful of nuts every day. Many studies show it can help prevent diseases.

Get enough sleep. A good night's sleep can help boost energy, which can help you look and feel better in the new year.

Exercise even if you can't get to the gym. Do some exercises at home, even for a few minutes. Floor exercises where you use your own body weight are a great option for days when you can't make it to the gym.

Continue to make plans even though it's winter. Make plans to do something active with your family or friends once a week that gets you moving, such as hiking or ice skating.

Take better care of yourself. Preventative care is so important for staying healthy all year long. Take this time during resolution season to make your annual physical and dental appointments. A lot of people wait until the end of the year and have to cram all of these appointments into a few weeks. Why not save yourself from that stress and get on the books now? 
New goals, resolutions or even small changes to your health may be tough to stick with. So how do you do it?
 "I like to tell my patients that it's not about new resolutions it's about updating your life in a manageable way. I find that a lot of people will be too hard on themselves and expect to make a total transformation by setting unrealistic goals," says Dr. Finkelston.
Comments and opinions from Dr. Mia Finkelston are hers alone. This is content from an interview and is not considered medical treatment. 
Speak to a doctor online about these issues and more