4 Ways You May Experience Grief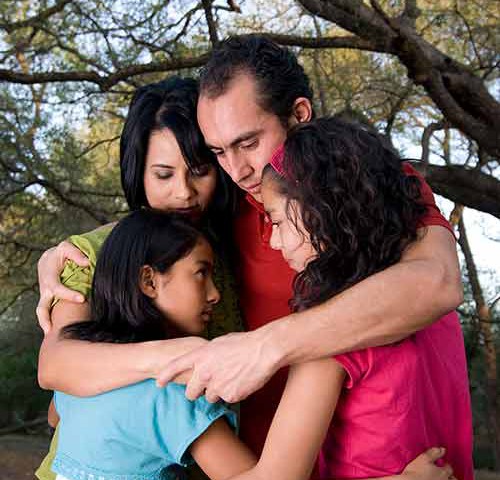 Losing a loved one may be hard no matter how old you are or what your relationship with the loved one. Each person's experience of grief is unique, so it's unlikely that any one individual's experience will be the same as another's. 
Grief is influenced by your general coping style, personality, life experiences, and relationship you had to the person or experience that has been lost.  It is also influenced by the social, cultural, and religious context of your community and family.
Lindsay Henderson, Psy.D., a psychologist who treats patients using LiveHealth Online shared with us 4 ways you may experience grief.
Physical expressions of grief may include poor sleep, aches and pains, weakness and fatigue, loss of appetite, more crying, and other stress-related symptoms. 

Emotional expressions of grief may include feels of sadness, numbness, anger, fear, irritability, guilt, regret, and loneliness.  

Social signs of grief can be becoming withdrawn, isolated, dependent on others, overly sensitive, a lack of initiative or interest in others.

Spiritually, you may question larger meaning of life and death, the reason for your loss, and loss of faith or trust.
It is completely normal to experience any or all of these symptoms following a difficult loss.  According to Henderson, "if the symptoms persist longer than a few weeks and are disruptive to your life and functioning, it can be important to seek professional help."  A therapist can help people of any age better understand their complex feelings, express them, and manage them in a way that helps them cope more effectively with grief.
If you'd like to speak with a therapist, register for LiveHealth Online and then schedule an appointment using LiveHealth Online Psychology.
Comments and opinions are from Lindsay Henderson, PsyD, alone. She is a licensed-therapist who treats patients using LiveHealth Online Psychology.  
Speak to a doctor online about these issues and more