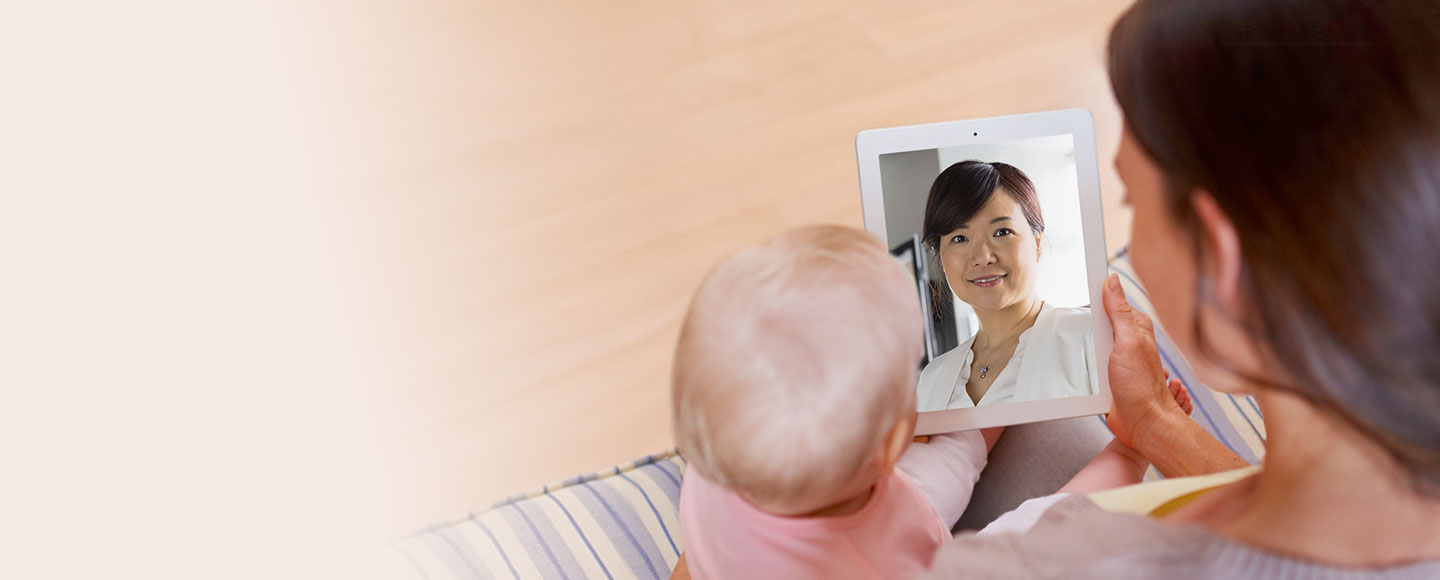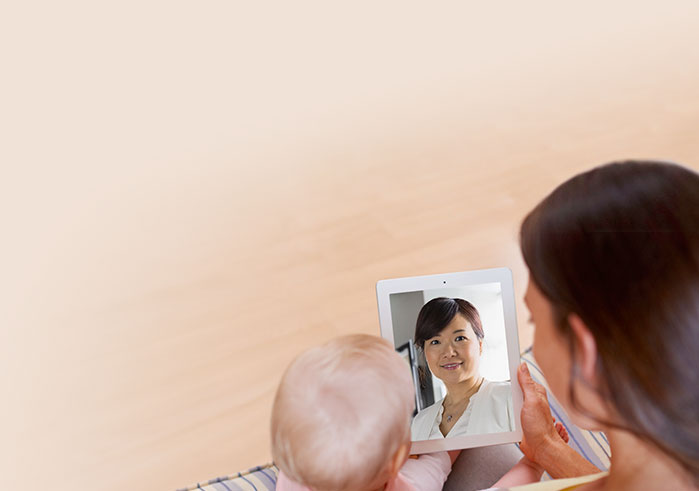 Get breastfeeding support
from the comfort of home.
Sign up today and select Breastfeeding Support to schedule an appointment.
Free to sign up
No monthly fees
$0 per visit
See a lactation consultant by appointment
Sign up or log in
Using your smartphone, tablet or computer.
Choose a lactation consultant
Review their profile to select a consultant that fits your needs.
Get breastfeeding support
Consultants can discuss your concerns and provide personalized advice.
Select the lactation consultant for your choice
Caring consultants ready to help
Experienced and certified
Trained to perform visits online

Lauren Majors
Lactation Consultant
14 years of experience
Ball State University

Sarah Johnson
Lactation Consultant
5 years of experience
Anne Arundel Community College

Theresa Moutafis
Lactation Consultant/ Registered Dietician
9 years of experience
Syracuse University
See how an online lactation consultation works.
A better way to get breastfeeding support
Common concerns
See a lactation consultant to get help with:
Latching
How to produce more milk
Breastfeeding and back to work
Sore nipples or tender breasts
Keeping your supply up with pumping
Why does my baby seem hungry
Nutrition support while breastfeeding
And much more!
$0
per visit using Breastfeeding Support on LiveHealth Online
Absolutely wonderful experience and the provider was courteous and professional.
Loved how efficient and simple it was to use! I was able to get help right from home without disrupting my routine.
Visiting with a lactation consultant was a lifesaver for me. LiveHealth Online makes it so easy.